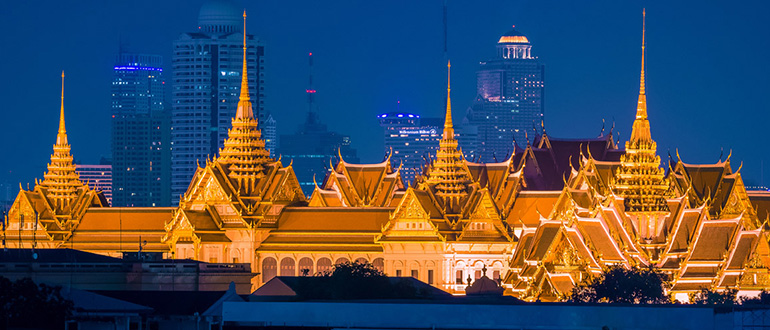 Day 1: Bangkok – Pattaya
Land in Bangkok to a Warm Welcome! Our Representative will take you on a 2.5 hours drive to Pattaya, a beautiful beach destination. And is one of the most happening in the world. Check into your Hotel and Relax. The Day Is at Leisure. You can enjoy, bask on the beaches, pamper yourself with a massage and relish mouth-watering Thai Cuisine. Later, proceed for Dinner at an Indian Restaurant.Overnight at hotel in Pattaya.
Day 2: HALF DAY Coral island Tour in Pattaya WITH LUNCH
After having Breakfast at Hotel, speedboat your way to the idyllic Coral Island enjoying various water activities. Spend the day under the warm tropical Sun – Relax, Swim , Snorkel or just Laze around on the island's immaculate golden beaches. You can also Dive Down into the waters to witness the marine life up and close.
DAY 3 : PATTAYA Day At Leisure
After a healthy Breakfast at the Hotel and Head Out for a Day of Leisure or You Can opt for an Exciting Time at Pattaya Evening Alcazer Show. A unique "female impersonation artists" show. The entertainment provided includes full cabaret performances featuring countless "lady-man" performers wearing some of the most extravagant evening wear you are ever likely to see in a hall employing state-of-the-art light and sound technology. In that can give the Lido and Moulin Rouge a run for their money and also it is a marvelous combination of Music dance And Costumes. Tiffany / Alcazar Show is a palace of decadence with spectacular elegance and enjoyment for all.
DAY 4: PATTAYA – BANGKOK
After a healthy Breakfast at the Hotel embark on a journey back to Bangkok – The city of Temples, Spas, endless shopping sprees and a Vivid Nightlife. Visit some of Bangkok's oldest and largest temples like Wat Traumata (Temple of the Golden Buddha), renowned as the world's largest Buddha made from solid gold in the Bangkok City Temple Tour and Gems Gallery. Completed around nine hundred years ago it should be included in your tour in Bangkok itinerary. Admire the ancient craftsmanship and its golden beauty as well as various depictions of the Buddha from bronze statues to the revered and highly respected reclining gold-plated Buddha in the sightseeing in Bangkok experience
Day 5: Departure
After having Breakfast at the Hotel Check out Well in Time to Proceed to the Airport and board the return flight with cheerful memories.